Wedding Photographers in Thane
A Wedding is the most special and unforgettable experience for every couple and on this big day, you deserve to have the best. The wedding event is filled with moments of joy, emotions, tears, and a lot of chaos. To make your wedding day memorable and special it is also important to live and enjoy every moment of the event. 
Let's live this moment forever with our professional photography team. Be it a small budget wedding, a big fat wedding or a destination wedding, Our team of wedding photographers in Thane make sure to capture remarkable and beautiful images, as well as unforgettable stories of the wedding day for you, your loved ones, and the future generations.
Our Authentic Wedding Photography services in Thane
While you are busy in the hustle and bustle of making your wedding day special, you need a dedicated wedding photography team who will capture every detail of the event along with all the candid moments and emotions that will be the witness to your big day. Our wedding photography services are professional and meet the needs of all clients, regardless of the flexible budget. Here are some of the Wedding Photography services that we offer.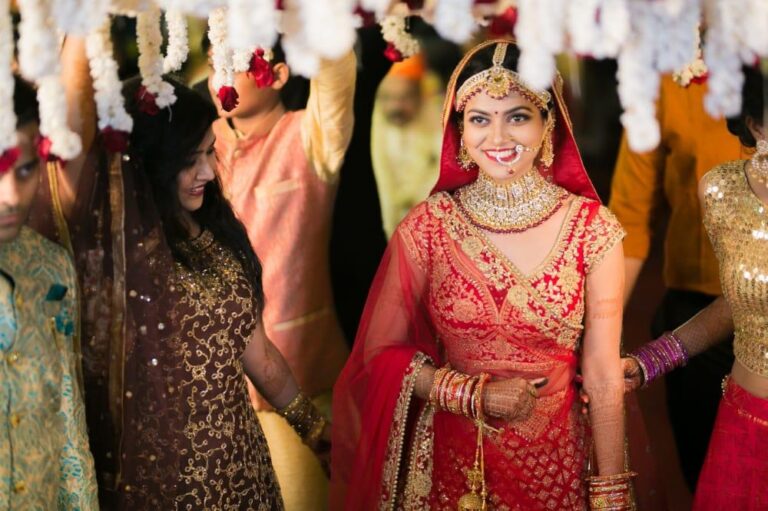 Candid Wedding Photography
Candid photography is a unique and new-age approach to wedding photography. One of the significant advantages of candid wedding photography is capturing real emotions, unplanned actions, and connections between people that make wedding day memories more thrilling. Our candid wedding photographers in Thane are ideal for your weddings to capture the most candid moments.
Traditional Wedding Photography
The traditional photography is right for you if are you seeking a more formal, well-posed and more traditional style of photography. Traditional wedding photography is ideal for more traditional and formal photos like photos of families in groups or structured poses, and is a more timeless style of photography.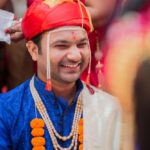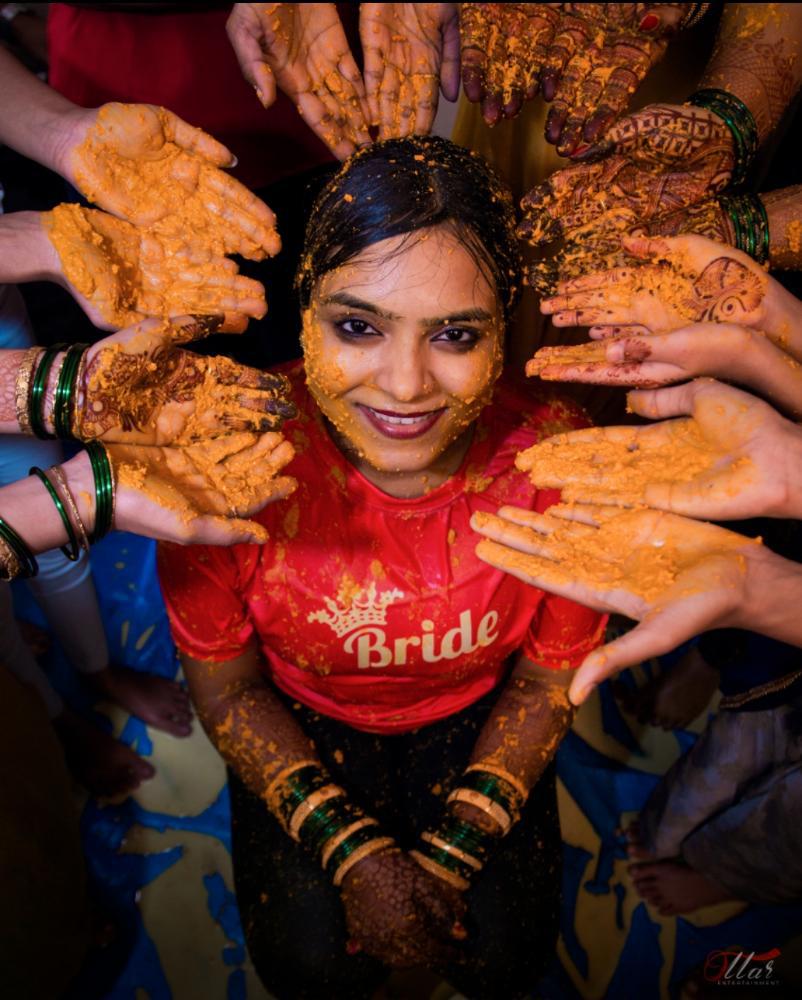 Destination Wedding Photography
You've planned your perfect wedding at your favorite destination, so make sure you have a Professional Destination wedding photographer to capture memories ! Over the last few years, we have been working as destination wedding photographers in Thane.
Bridal Portrait photography
Photographers who take bridal portraits give you the opportunity to try your bridal style without the stress of your wedding day – it's similar to a dress rehearsal prior to the wedding day!  She is dressed wearing her wedding gown, with hair and makeup completed, her bouquet on her way and her complete bridal outfit put together for the very first time!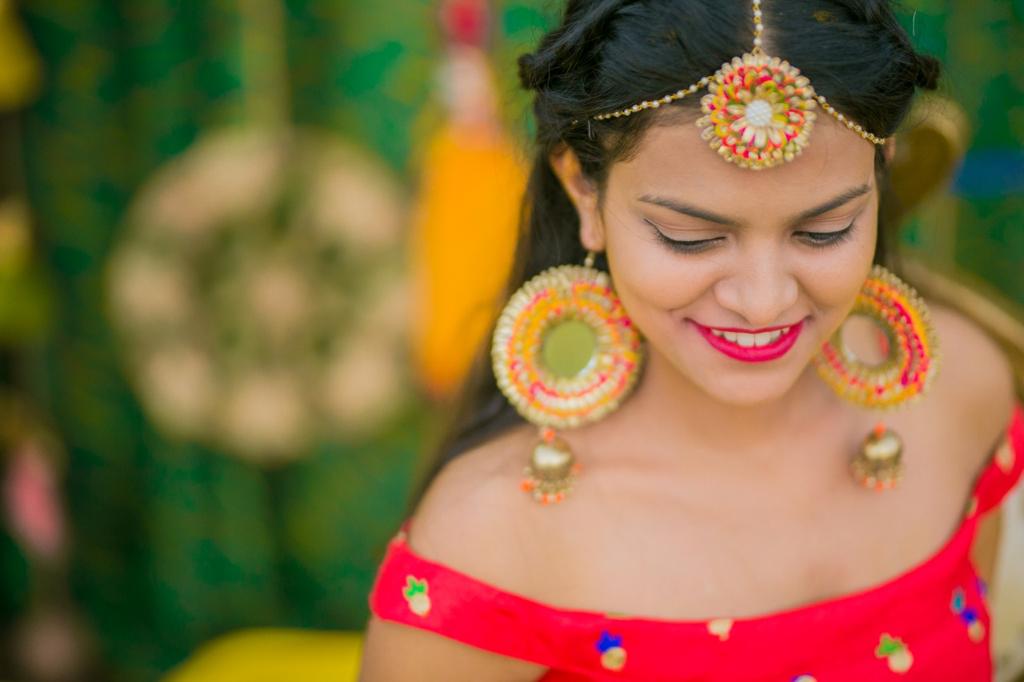 Couple Portrait photography
Each love tale is lovely but yours must be special. Couple photos are a great way to capture Romantic, Candid, and Stylish couple photos that are the ideal start to an exciting life with couples of any kind.
Our Wedding Photographer Team
Your wedding pictures are something that will stay a lifetime as good memories. Hence that should be clicked by Professionals. At Ollar Studios, We have team professional wedding photographers from Thane who work exclusively as wedding photographers.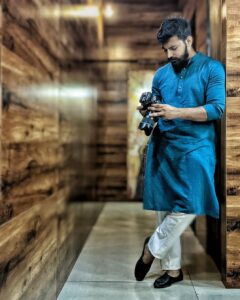 Nikhil Gaikwad started Wedding Photography with ollar studios in 2019, intending to provide affordable, personalized wedding photos to brides and grooms across Mumbai and Thane City. Nikhil has eight years of experience in Candid Wedding Photography, and he shoots 30-50 weddings per year. Most couples complimented him for his creative ideas, organizational skills, and determination to exceed expectations to satisfy his clients by capturing extraordinary wedding moments.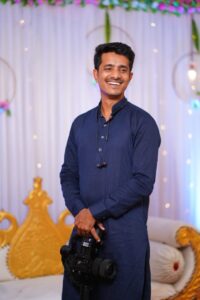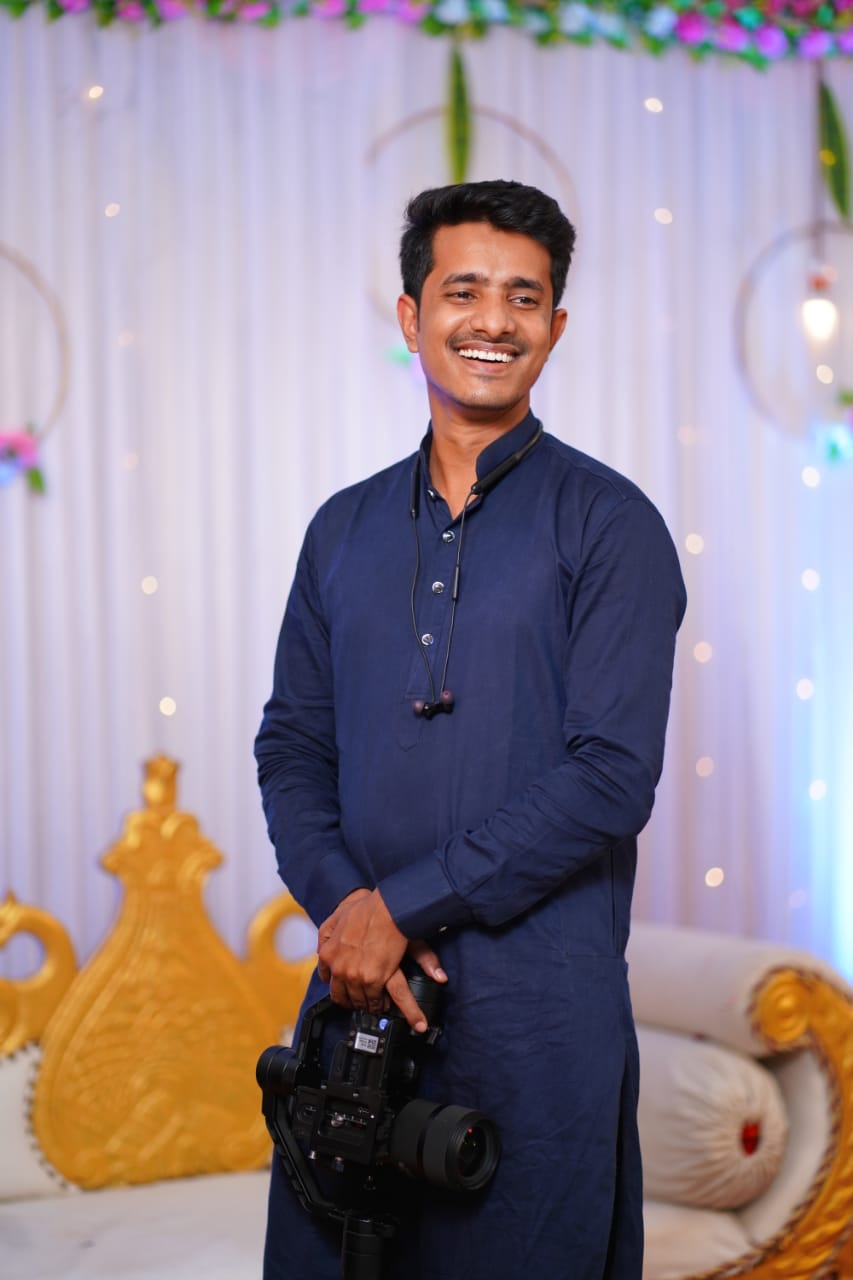 Meet Asif Khan, Renowned Cinematographer and traditional wedding Photographers of Thane with 8 years of experience. Asif started his career with 'Ollar Studios' as a wedding cinematographer in 2019. He is extremely talented in Wedding Cinematography and is also a member of the Pre-wedding Photography Team. Asif shoots 15-20 marriages a year as a Lead Wedding Photographer, and he has experience at numerous wedding venues throughout Thane.
We offer a high-quality wedding photography service and an unhurried experience that will capture the full experience of your day. We strive to provide quality service, customer comfort, and Competitive pricing. Here are some glimpses of our recent work listed below.
wedding photography Price in Thane
The cost for a wedding photographer in Thane is Varies from Rs. 10,000 to Some Lakhs. Of course, wedding Photography Packages depend on what you expect and how many hours are required, the Size of Crew Member, and the equipment used.
Our wedding photography packages in Thane
Packages are not suited to your needs?
It's your wedding day, we want you to enjoy each moment.
When you hire us as your wedding photographer, you can have total confidence and trust that you will receive high-quality images of your wedding in a professional manner within your budget.
We take great pride in our work and are incredibly proud of our skilled and experienced Wedding Photographer team in Thane. We aim to ensure that our client's expectations are not just met but even exceeded. We strive to do this at all wedding events, from the smallest to the largest. There are no shortcuts without exemptions.
Competitive Pricing and Customizable Packages
We have a broad selection of options for every budget. We would like the chance to talk with you about how we can determine the best option for your wedding event. you can ask for a customized package that suits your needs.
Transparent and Economical Pricing
We strive to provide Economical pricing with no extra hidden charges.
We take pride in informing you about we attained and delivered 200+ wedding photography services in thane 
Guaranteed Customer Satisfaction
Customer satisfaction is the top most aspect of any industry. We make sure every project goes smoothly in terms of its goals and deadlines. Customer satisfaction has always been our topmost priority. Hence our clients visit us back and value the work we do.
What our clients say about us
Our satisfied clients' positive reviews and testimonials for our wedding photography service show how we work dedicatedly to make the wedding day memorable! Hence most of our wedding clients are referred by our previous clients.
Frequently Asked Question of our wedding photography service
How much do wedding photographers in Thane charge for Wedding Photography?
Wedding Photography costs depend on the needs. The cost of Wedding Photography in Thane starts at the amount of Rs. 10,000. Contact us for more information about wedding photography costs and packages.
Are you ready for destination weddings?
We have attended and captured many destination weddings all across the country. So offcourse, we do!
Do you provide a cinematic videography service?
Yes, We provide cinematic videography along with photography. We have a team of Videographers and cinematographers that provide 4k traditional and cinematic videos of your weddings.
How far in advance should i book wedding photographer
You can Book before the month to avoid the end-time rush.
Will you assist or suggest wedding shooting styles?
Yes, We will defiantly Help you.
Get Exciting discount on your First Visit
Simply fill the form or call us now!